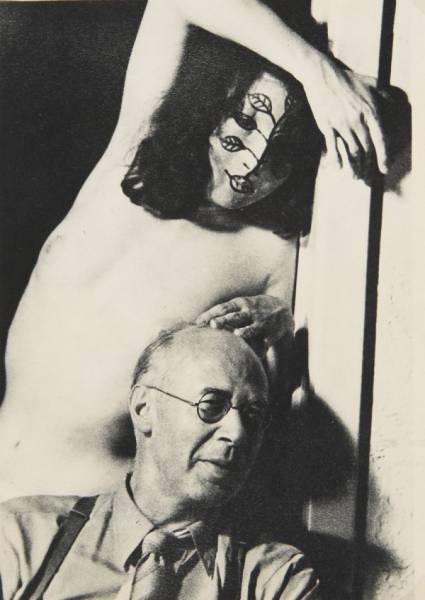 I was reading Henry Miller last night, his essay "Artist and Public" to be precise, and was intrigued by his pipe dream to call upon the artists and art lovers of America to buy into a plan that would subsidize every artist for the duration of their lives–regardless of what they produce. What a plan! It seems nuts, to be sure, in that it seems about as likely to happen as the second coming of Christ. And while it may be true that nearly half of Americans believe Christ's return is imminent, I'm pretty sure only a handful truly give a hoot about the plight of the artist. But it's an interesting idea of Miller's nonetheless, namely that it would eventually pay off, IN DOLLARS AND CENTS Miller stresses, if artists were to be supported with sufficient funds to cover all basic needs for the entire duration of their lives. The idea being that enough of these artists would produce enough great and valuable works of art to make the whole set-up generate a net profit. If Jesus does come back, maybe he can get in on the ground floor of this project. A sequel to the Bible, written by the man himself, would surely get a mention on Oprah or in the New York Times.
Also interesting was Miller's discussion of whether or not making artists comfortable would soften them up to the point of creative impotence. Miller argues against the notion that artists need to be on the edge of starvation and desperation in order to produce great works. I've thought about this issue myself, as it seems that we see a classic pattern, in modern times at least, of creativity suffering once the artist "makes it," or achieves whatever vision of success that he or she has set for him- or herself. It seems as if the creative drive winds down, or at least changes in form and intensity, as one gets older. This is something I've obsessed about in recent years. As a rock music fan, I'm always on the lookout for the band or artist who produces their best work after the age of forty. And I'm not finding much on that horizon. Is it getting older, or having a lot of money, or what, that causes rock stars to become karaoke acts by the time they reach their fifties? And then there's the zeitgeist or the effect of "the times" one is living in. People often say things like "the 60s produced so much great music." Perhaps that's literally true, that artists are not rightly understood as individuals undertaking some lonely creative process, but rather they are inspired and compelled to do what they do by the environment they find themselves in. This "artist in context" theory might also explain why getting rich and moving into that huge mansion effectively makes the artist "soft." Change the environment in a major way and you change the entire creative equation. Anyway, I harp on all this because I'm afraid of getting soft myself. Afraid I've already gotten soft. Okay, I KNOW I've already gotten soft. The question now is, Can I firm back up? Can I summon that creative boner when the mood is just right? Can I stoke the creative flame and produce with the sense of burning intensity and purpose I felt way back when?
A guy named John wrote the following in my high school yearbook: "Bob. Don't think. Do." At the time, I thought John was full of shit, and maybe he was. But the fact of the matter is that I've been plagued by a palpable lack of "do" my whole life.
So do something Bobby. Now that you think you may have found the key, go out and do something dude. But where's the door? Who's doing what now?
Just take the next step man. Trudge on. What I'd really like to do is meticulously devour each day, savor every bite, get my five dollars worth before the dream machine runs amok. Sure, I'll take the next step forward, but then sure enough it'll be one step backward, just so I can analyze the footprint, make sure it's the proper shape, that the weight was distributed just right, that it's headed in the right direction. Even though I KNOW it's headed in the right direction.
Well then, never mind all that. Today. Forward! Trudge on, lad! No need to look down at your feet, unless you step on a snake, or a pile of bear scat. It's too bad Henry Miller's plan didn't come to fruition. If it had, I might consider submitting my application, joining the program. I can't help wonder what Henry would've thought about the internet, had he lived long enough to see it develop into its current form. I bet he would've been a blogger, like me, casting his words into the great cyber-sea. But would anyone have noticed? Would anyone have taken the time to post a comment?
Forward Bobby! Onward! Don't think too much about such things, such terrible, horrible things! Focus on what you want. On what you need. On whether or not this keystroke, that thought, this sip of coffee, is getting you closer to or further away from the goal. Don't wait for Jesus or Henry Miller to come back and set things right. Do it yourself. Take a step back if you want, but not until you get somewhere worth looking at.