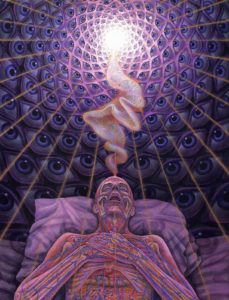 It's been a strange summer. Strange in the sense of a vibe, a mood that has permeated my consciousness. I have not lived particularly well these past few weeks. I stay up too late, passively consuming distracto-tainment until I can't stomach another bite. My sleep has been shallow and restless. I've burned days obsessing about trivial matters, all the while in full-on avoidance mode, ignoring whatever intentions were set down on the previous night's to-do list. I've had time to burn, and I've burned it, but not well. Not with gusto. But there's always a new day, today, this morning, right now. I've missed myself. Missed the man with the fire in his belly, forever striving to get at the meat of the matter.
The night before last I was suddenly pulled from a dream in which I had been holding my younger brother in my arms. He was having seizures, one after the other, each one more threatening, more violent than the last. I got down on the floor and wrapped myself around him, trying to prevent the convulsions from breaking his neck. My mother was in the room, looking on in horror. The seizures would not stop. At a certain point I understood what was happening. He was going to die at any moment. I cried out with every drop of fear and anger I had left within me. "He's dead!"
The emotions were so intense that some sort of oneiric panic button was pushed, summoning an invisible hand to reach down into the depths of the dream, grab hold of me, and pull me up through the layers of consciousness and into the bed. The dream extraction happened so quickly that I was still in the process of crying out, and I woke to the sound and sensation of a monstrous whimper squeezing itself through my face, which was still frozen with sleep paralysis. My first clear concern was whether or not my wife had heard the noise. She has heard me whimper in my sleep before, and I find these incidents to be somewhat shameful. She seemed to be sleeping soundly, so my mind then turned to the wake of the dream, and as it faded into oblivion, an idea began to crystalize in my mind through a series of associations.
You become what you take in… What you attend to determines what you are aware of… If you consume chaos you become chaos… Patterns of attention become states of mind… When your attention is captive, you are captive… When your attention is free, you are free.
I don't know what any of that has to do with my brother dying, or the strangeness of this summer. It just seems important. Important enough that the invisible hand made sure I would see it, think it, write about it.
And now, the day.